DETLEF BILLIG COLLECTION
No. 9561. Yakovlev Yak-12M (SP-AAC c/n 112604) "Creek-C"
Photographed at Ostsee-Airpark Rerik-Zweedorf, Germany, by Detlef Billig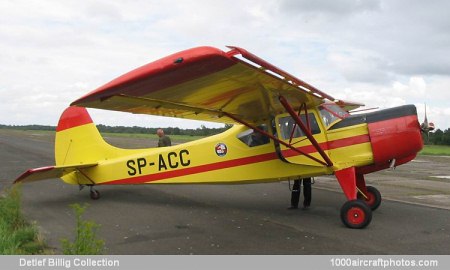 12/31/2009. This aircraft was produced by PZL at Warsawa-Okecie in the ambulance version, with a large hatch on the port side. It was delivered to the Polish AF in 1959 with s/n 655. Between October 1963 and December 1965 it was loaned to the aeroclub at Deblin, registered as SP-RAF, thereafter it was returned to the Polish AF. On May 14, 1979 it was registered as SP-ACC and again flew with the Deblin Aeroclub. Presently it is used for para-dropping at Ostsee-Airpark, although reregistered in Russia as RA-3499K.
Created December 31, 2009