DAVID J. GAUTHIER MEMORIAL COLLECTION
No. 7196. Boeing 377-10-30 Stratocruiser (N74601 c/n 17947) Northwest Airlines "Manila"
Source unknown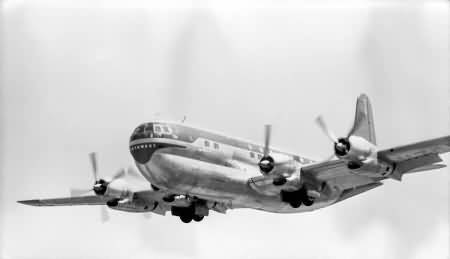 12/31/2007. This was the first of 10 Stratocruisers built for NWA and was delivered to the airline on July 29, 1949, fleet number 701. It was sold to Aero Spacelines in 1959, reduced to spares and finally broken up in 1967.
Created December 31, 2007